COMFORTENA Silicone Absorbent Coasters for Drinks | Protect Furniture from Water or Condensation Damage | Set of 6 Drink Coasters with Removable Felt Pad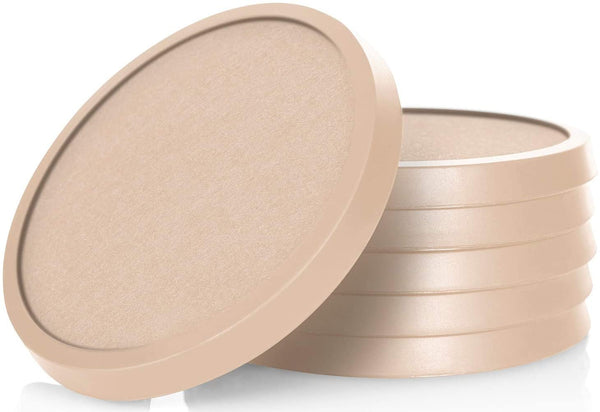 COMFORTENA Silicone Absorbent Coasters for Drinks | Protect Furniture from Water or Condensation Damage | Set of 6 Drink Coasters with Removable Felt Pad
🍹 FINALLY! RELAX & ENJOY YOUR DRINK WITHOUT MESS OR DAMAGE – COMFORTENA's unique drink coasters provide the answer to no more drips, puddles, damage, or water stains!
🍹 ABSORBENT & REMOVABLE FELT PAD - The felt insert in the coaster absorbs water when cold drinks sweat. This way, it won't drip on you when you take a sip.
🍹 SLIP-RESISTANT GRIPPING BASE – The premium, heavy duty, silicone, deep tray drink coasters are slip resistant preventing any spills on your carpet or flooring.
🍹 SUPER PRACTICAL & EASY TO CLEAN– They have a food grade silicone base and removable soft felt pad.
🍹 IDEAL GIFT FOR FAMILY & FRIENDS - Going to a house warming party? This 6-piece coaster set would be an awesome present! You can also give it on Christmas, Mother's or Father's days, and more!