REGAL COASTERS
The Regal Drink Coaster Collection was specifically designed with elegance and high-end taste for quality in mind. The absorbent felt insert and the soft silicone base are held in place by a polished metal band. Treat yourself, your family or friends to this special unique coaster set.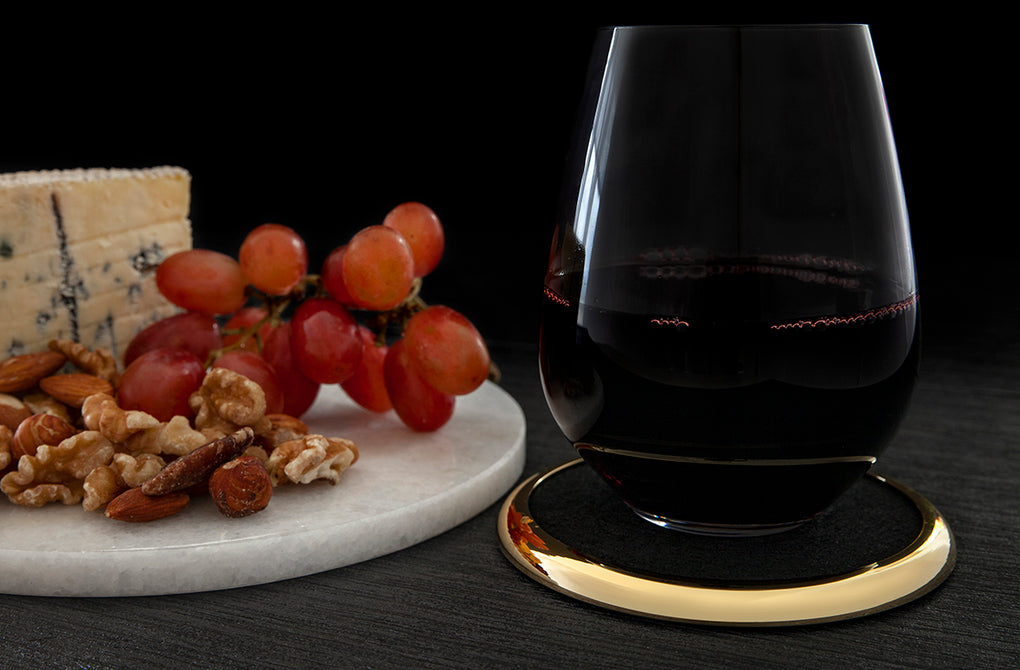 CLASSIC COASTERS
Our Classic Coaster collection comes in a variety of colors with four vital points.
1. They absorb drips and spills.
2. They don't lift up with the glass.
3. They don't easily slide.
4. They can easily be cleaned.
SIMPLE, INNOVATIVE, FUNCTIONAL AND SUPER PRACTICAL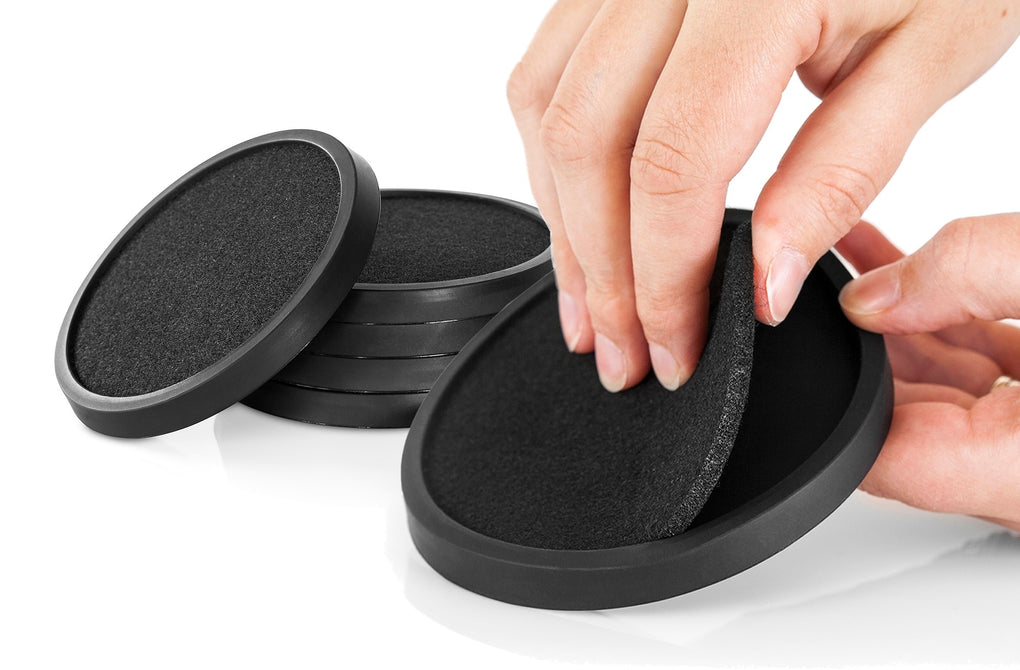 References
Thousands of Happy Customers and Great Reviews - What They Say
#1 Top Drink Coaster - Ode Magazine
Ode Magazine named our Classic Silicone Coaster as its top choice based on our thousands of positive reviews!
Best Coasters Ever!
★★★★★
These coasters absorb more than any others I have used. They do everything a coaster is supposed to do. I'd buy stock in this company if I could. 
These coasters are amazing! They work really well on not leaving a puddle behind as my previous coasters did. I also love the easy feature of removing the internal to clean. They also don't slide easy which is great. Overall loving the product! 
Finally! A coaster that works!
★★★★★
Have been searching for a coaster that protected my furniture, absorbed water and didn't stick to the glass. One that lasts. Finally, my search is over. I have tried stone, cork, and many other coasters that claim to work but don't--at least not for long. Try these, and you'll have no regrets! 
By far the best coasters we have ever owned. Highly recommended!! 
 The BEST Coaster - EVER!
★★★★★
Other coaster makers can stop trying. Comfortena has done it to perfection. These are thick, flexible, SANITARY (as they can be cleaned), they don't slide, and they are SUPER absorbent. As soon as I got my first set, I ordered a second. I cannot recommend these highly enough!